ACIB - Austrian Centre of Industrial Biotechnology

Innovations from nature
Innovations from nature
What we do

acib is an international center of excellence in the field of industrial biotechnology. The research center develops sustainable, environmentally friendly, and economically and technically advanced processes for the biotech-, pharmaceutical- and chemical industries. In doing so, it takes nature's methods and tools as its model.

Within its partner network, acib cooperates with industry in order to transfer scientific results into efficient processes and innovative products, always for the benefit of humans, animals and the environment.

Who we are

The Austrian Centre of Industrial Biotechnology (acib) sees itself as an essential link between research and industry and currently forms a network of about 200 scientific and industrial partners in the field of industrial biotechnology.

The international competence center acib looks back on more than 30 years of experience and was founded in 2010 as a merger of two precursor centers. The headquarter of acib is in Graz (Austria). Further locations are in Innsbruck, Tulln and Vienna (A). The research center collaborates with scientific partners worldwide.

At acib, about 150 scientists are currently working on more than 90 industrial and strategic research projects.
Benefits
Flexible working time
---
no core time
Minimum of 5 week annual vacation
---
Special days off for personal reasons
Fringe benefits
---
food vouchers, public transport ticket & more
Great social security system
---
paid statutory lunch break
---
effectively reducing the weekly work time to 37.5 hours
Alle Jobs von ACIB - Austrian Centre of Industrial Biotechnology
---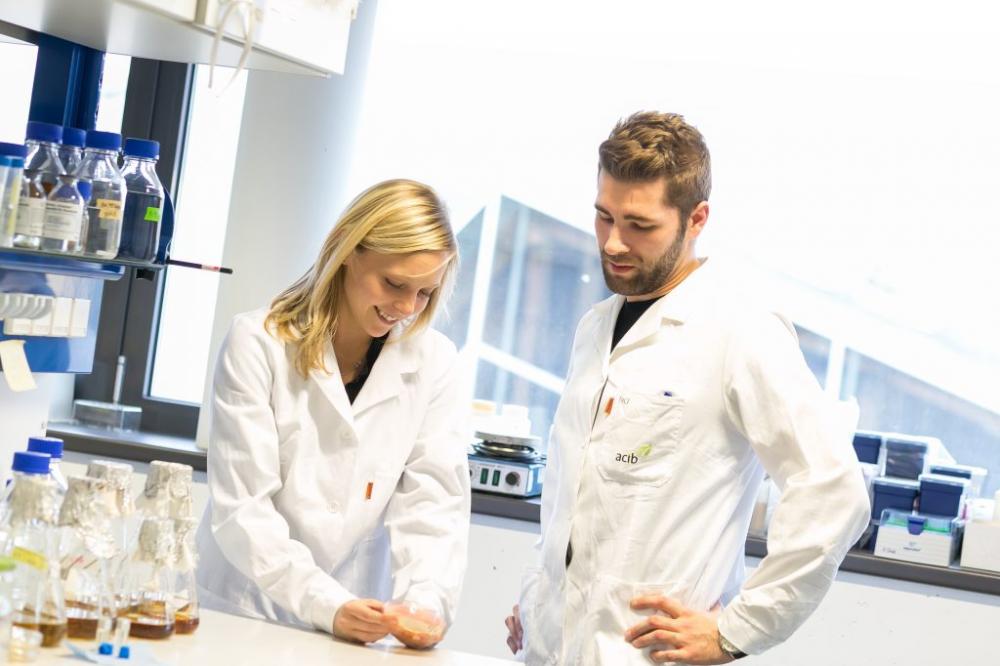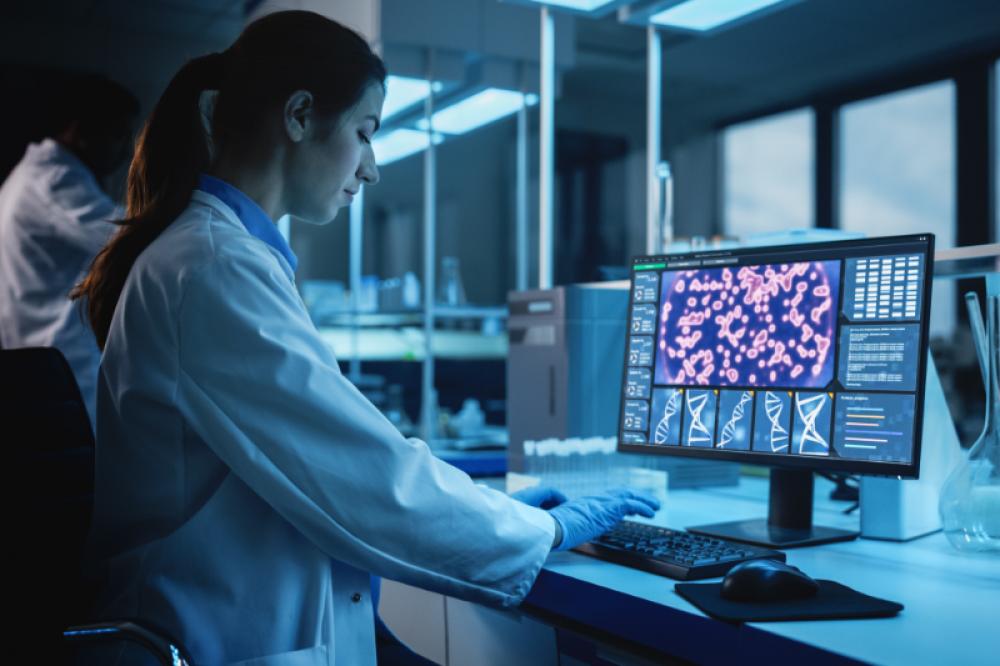 Unser Angebot



Career at acib.
Be part of it.

Bridge the gap between science & industry
You will do industrial-driven research embedded in academic work surroundings. You will work in cooperative industrial research projects being supervised by world leading scientists at universities. You will deepen your scientific knowledge and translate it into real industrial applications.

Expand your expertise
acib's research fields bridge most disciplines of biotechnology – become part of it and take the chance to connect with your future colleagues. More than 150 acib employees work on more than 70 industrial cooperative projects in more than 8 research disciplines of industrial biotechnology.

Broaden your international network
Our employees come from all over the world and our alumni are spread across the whole globe. Connect with more than 70 international partners, 40 different departments at universities and 40 industrial partners. Access to a more excellent network in industrial biotechnology is hardly possible!

Make your research visible You are doing fascinating research. But nobody knows it? Become part of acib and make your research visible. Congress visits are state of the art, but at acib we invite you to live open innovation. Express yourself, write blog articles or got to schools. We support you!

acib is unique, so is your career
- Starting your PhD thesis
- Expanding your career as high profiled researcher
- Strengthening our technical lab team
- Joining our administration team

Based in Austria, connected with the whole world

Based on a solid foundation in Austria, our network spans almost the entire world always aiming to bundle all expertise needed in our challenging projects.

Being located in Austria, acib benefits from the unique Austrian culture. Perfect balance between professionality and social greatness. And a great place to live and work.

We use our expertise and professionality to support you. Similar to universities acib has a status that opens an easy visa access. Our guidance through the visa process helps you arrive in Austria very quickly.







Standorte



ACIB - Austrian Centre of Industrial Biotechnology

Krenngasse 37
8010 Graz

https://acib.at/jobs/



---
Alle Jobs von ACIB - Austrian Centre of Industrial Biotechnology